I never in a million years thought I would be going into the ice cream business, but here I am!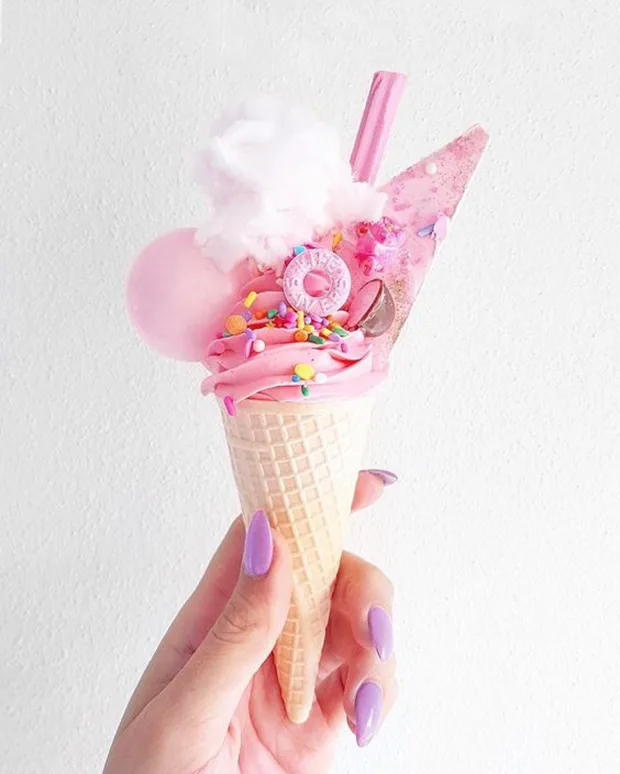 I feel like I can write a novel about the excitement and fear I'm experiencing. I find myself nervously laughing a lot, you know the "what have I gotten myself into?" laugh. And then other days, I whisper to myself "you got this girl!". It's different each day.
Maybe when this mad rush is over, I'll go more into detail about what lead me to this path but for now, since this is a design blog, let's jump right into the fun stuff.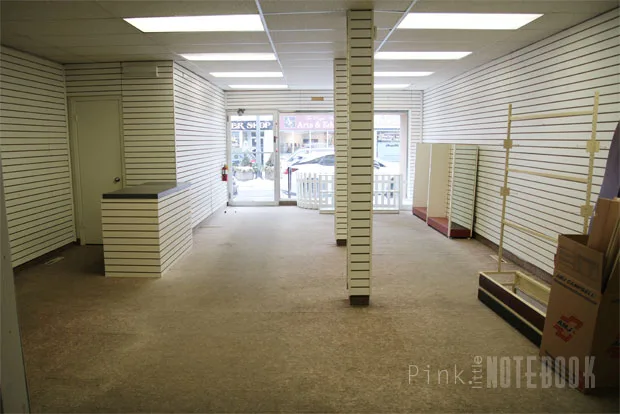 This is the interior of my new shop.
Yup, it needs a makeover, like pronto. Mike's uneasy expression upon entering this place, said it all. But to me, I just saw potential. And lots of it!
I've searched for over a year and half for the perfect location. It was difficult to find a unit that met all of my shop requirements. So you could only imagine when I finally found one, I was ecstatic.
Of course, there's always going to be cosmetic changes needed. Like the shiplap-looking wall, which is actually slatwall panels that covers the ENTIRE unit. This type of panel mostly used for retail stores is what they use to hang merchandise off the wall. Since I don't have a need for it—out it comes.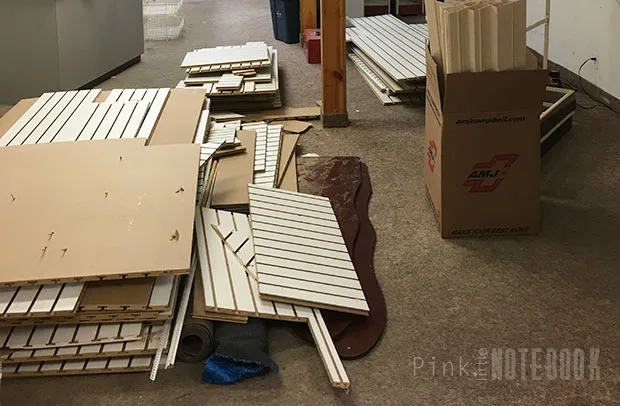 I was able to donate most of it to multiple small business owners who needed it. I rather see someone re-use it instead of sending it to the dumpster. Also another huge plus is that all the walls beneath the panels were in excellent condition. Just a lot of patching holes.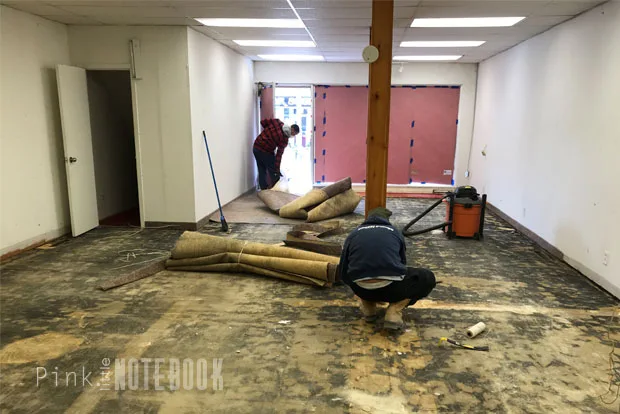 Next, the gross carpet came out. I think this is pretty self explanatory.
The ceiling was one of the things that didn't go exactly as planned. Usually in historic buildings, there is great ceiling height. I thought for sure we would have more height above the drop ceiling, which we could then raise and drywall. However, after inspection, it turns out there's no room above the ceiling tile to even do that. So instead of spending countless dollars drywalling a ceiling that would be the exact same height, we are just going to replace the ceiling tile we have. It turns out there are so many great products on the market to replace these types of dated tile.
The rest of the unit, of course, will get lots of paint, a new custom counter and lots of fun decorations.
I seriously can't wait to share it all.


Click through these links to see more about our shop makeover: Some Pretty Exciting News, We all Scream for Ice Cream!, Old Dated Ceiling Tile-No Problem, DIY: How to Update Old Ceiling Tile, Marble Accent Wall with Murals Wallpaper, Is Vinyl Flooring a Good Choice?, Our New Karndean Floor, DIY Laminate Countertops, Finishing Details, Final Reveal: My Ice Cream Shop