One of the first things I did when I signed the lease to my new shop was go on the hunt for new flooring options. We all remember the mold invested carpet, right?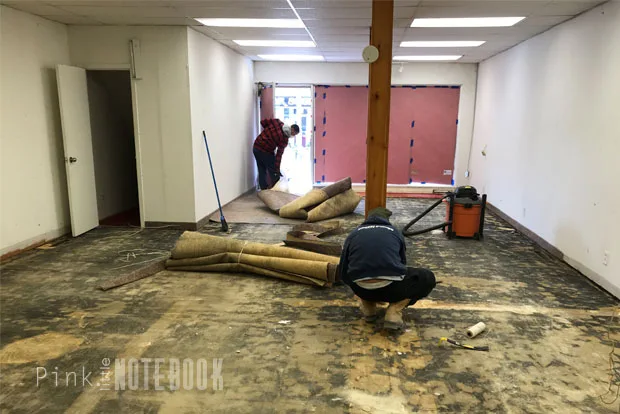 When designing a commercial (or residential) space, durability is key to choosing a product for your floor. Things such as weather and moisture resistant, durability against high traffic and wear, low maintenance, and of course, stylish enough to enhance the appearance of a space, are all important things to consider. https://adoniamedicalclinic.co.uk/buy-clomid/
When I came across Luxury Vinyl Tile (LVT), I was surprised that it was the fastest growing global flooring market. What's so great about it, I thought? The vision of my grandmother's dated floors from 30 years ago popped into my head. https://drwilliamhkoch.com/antabuse-online
I decided to dig a little deeper into the world of LVT. The internet is always a great place to start but I needed more—I had to see it in person. I reached out to one of the leading manufactures in vinyl floor design, Karndean Designflooring. I arranged a visit to their showroom to learn more and see if this would be a great fit for my unit. https://drwilliamhkoch.com/accutane-over-the-counter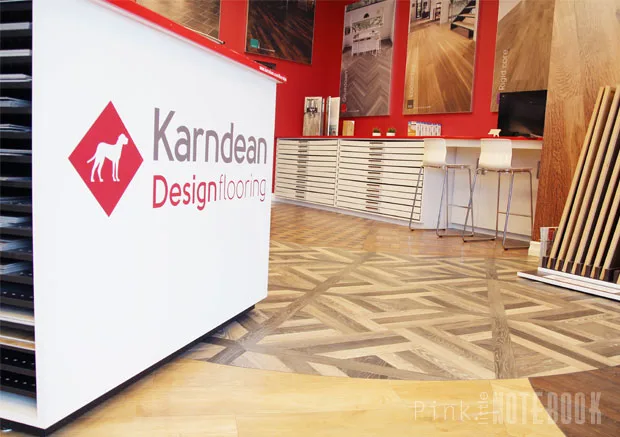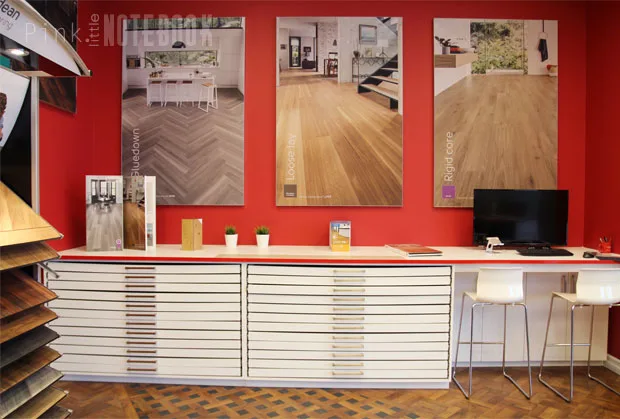 A vast array of finishes
I had read that LVT can mimic the most popular wood species and stone flooring. However, I totally underestimated what that exactly meant until I saw the product up close and personal.
If I were to use one word to describe it, I would say "impressive". Karndean flooring is so realistic, I touched just about every sample in the showroom. The intricate grain details, the unique characteristics of the wood, the texture, the plank sizes and depth of colour. It looked just like the real deal.
It was explained to me that Karndean finds inspiration through the beauty of real wood. Using the latest technology, they basically replicate what is seen in natural wood products. Each plank or tile has its own individual appearance. It doesn't have that uniform or manufactured look and feel to it.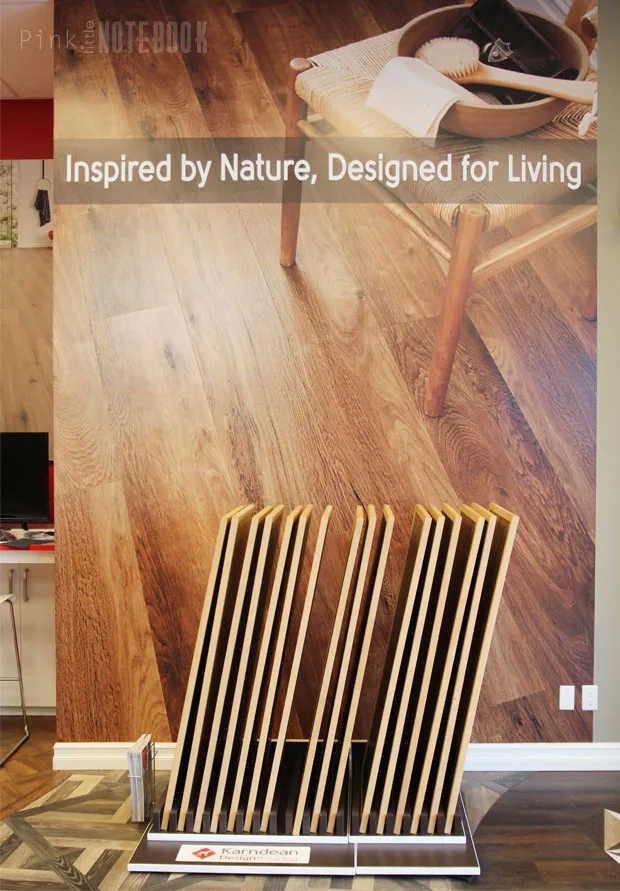 Durability
One of the advantages over hardwood or other traditional tile floors is its durability. LVT can withstands everyday life—from commercial spaces to active households with kids, pets, scrapes, spills, stains, you name it. The built-in scratch resistant layer and stain guarding technology is a huge plus.
I also love that you don't have to worry about common things like water damage, or floor expansion/shrinkage due to changing temperature. Yup, I've had rough experiences with it all in the past. Karndean Designflooring is waterproof and the floors maintains its shape throughout its entire lifetime.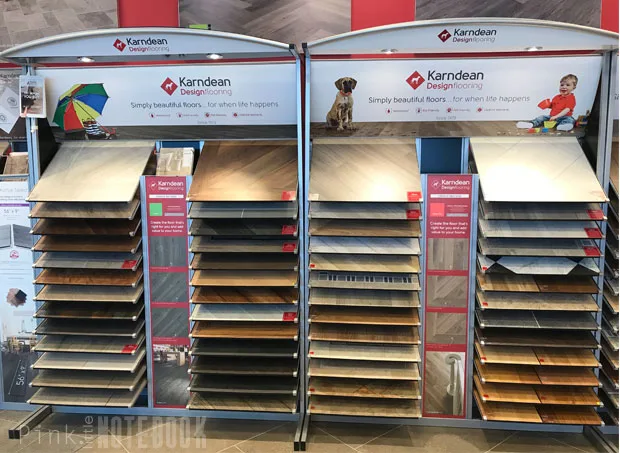 The Look of Luxury on a Budget
LVT does comes with a lower price tag then hardwood or stone. It's an ideal choice for those who want the real look of wood or tile but not the big price tag or maintenance that comes along with it.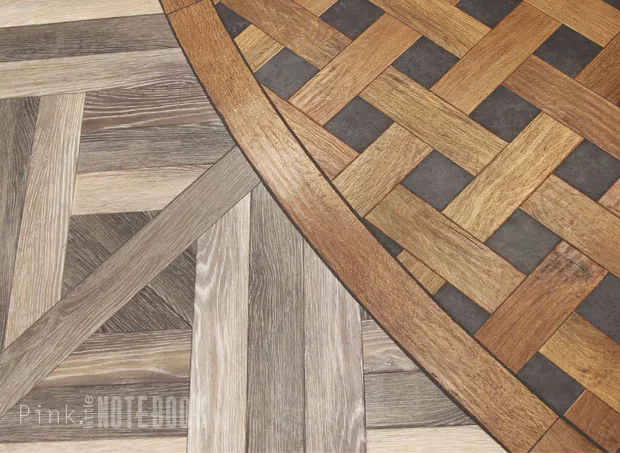 So to answer the question in the title of this post. Yes, vinyl is a great choice for flooring. With its long list of benefits, I can see why it's becoming more and more popular. If you're in the market for flooring, LVT is definitely worth considering and checking out for yourselves.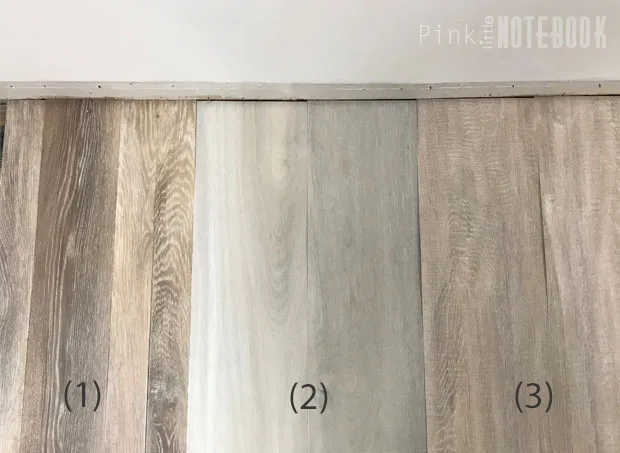 That day in the Karndean showroom, I was sold. I went home with three different samples that I loved for my unit. The product exceeded my expectations and I can't wait to share my personal experience with you.


Click through these links to see more about our shop makeover: Some Pretty Exciting News, We all Scream for Ice Cream!, Old Dated Ceiling Tile-No Problem, DIY: How to Update Old Ceiling Tile, Marble Accent Wall with Murals Wallpaper, Is Vinyl Flooring a Good Choice?, Our New Karndean Floor, DIY Laminate Countertops, Finishing Details, Final Reveal: My Ice Cream Shop
Disclosure: I only use products I love and trust. I'm ecstatic, Karndean Designflooring, has agreed to partner with me in my unit makeover. As always, this post reflects my honest thoughts and opinions.