Things are moving real fast at Project Whimsy. As I write this blog post, we're http://alaskamedicalassistants.org/includes/buy-ventolin-online/ just about finished our reno project and ready to open our doors to the public.
Looking back at where we started, this transformation has been a big one. I can't wait to share the before and after photos with you guys.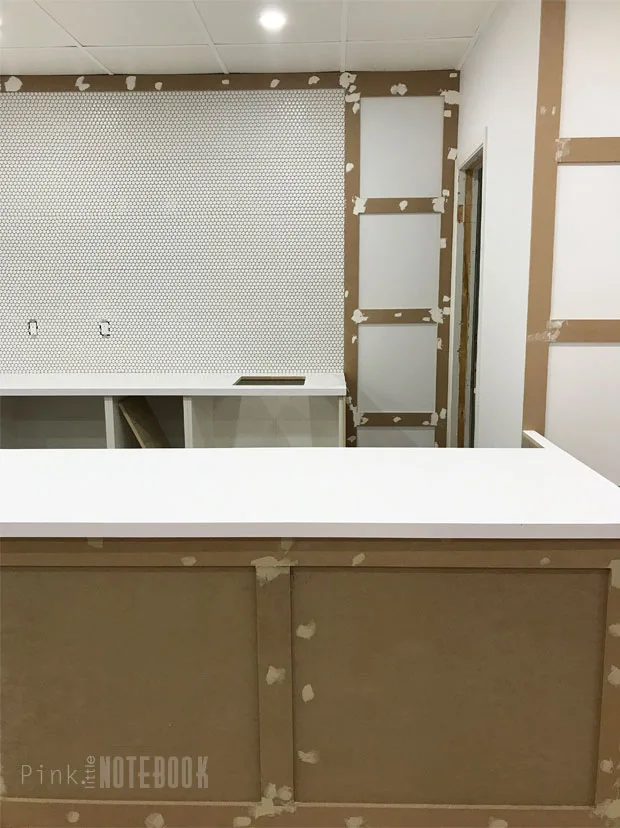 In the meantime, let me show you some of the final last details we put in the space.

The tile wall behind the counter is up. I thought the best way to jazz up white penny rounds is with coloured grout. I found this awesome company, Grout360, who can customize grout colours.
When they told me they could colour match to any paint colour, I jumped for joy. So I coordinated my grout to match my pink walls.
The mix is sent in a powder form and all you need to do is add water.

The whole unit received a new paint job. This fresh new colour palette from Valspar Paint really did wonders to pull the look together. https://silvermanspine.com/2016/01/levitra-online/


Being in the food industry, I am required to have a hand washing sink in my prep area. I couldn't bear to put a typical stainless steel hand washing station. So of course, I had to jazz this up too. https://silvermanspine.com/2016/11/lasix/

I turned the Blanco Diamond Bar Sink into my new hand washing station. Not only is it durable but it's super stylish. The concrete gray is the latest colour addition to their Silgranit collection. It fits seamlessly into my new shop design. I paired the Blanco Alta Bar Faucet in Anthracite, which makes my heart flutter against this background. https://silvermanspine.com/cialis-super-active/

Now all I need to do is fill this area up with all our equipment and where ready to rock and roll.

Will you be coming to our grand opening!?


Click through these links to see more about our shop makeover: Some Pretty Exciting News, We all Scream for Ice Cream!, Old Dated Ceiling Tile-No Problem, DIY: How to Update Old Ceiling Tile, Marble Accent Wall with Murals Wallpaper, Is Vinyl Flooring a Good Choice?, Our New Karndean Floor, DIY Laminate Countertops, Finishing Details, Final Reveal: My Ice Cream Shop
Disclosure: I only use products I love and trust. I'm ecstatic that Grout360, Valspar Paint and Blanco have agreed to partner with me in my unit makeover. As always, this post reflects my honest thoughts and opinions.