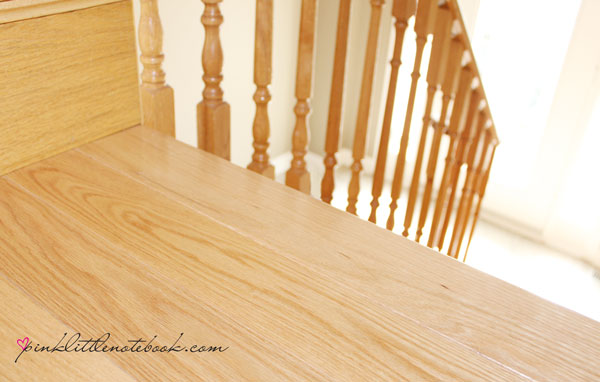 Just a few days after completing my bathroom makeover, I figured it was a good time to jump head first into re-painting my staircase.  What?! I'm a workaholic or so I thought… three weeks have gone by and I'm about halfway done (not quite where I wanted to be!).
Now don't get me wrong, my stair risers were the first thing completed!  Within 45 minutes, I managed to put two coats of paint, drink a large glass of wine and do a few happy dances to some of my favourite songs playing on the radio. . .
But. And it's a very big BUT! The reason why my staircase is not fully completed yet is because of those horrid "spindles".  Gawd I hate that word.  I wish I can say I found the magic tool to make the process of painting spindles go faster but I don't.  And for any of you who ever had to paint spindles, you know what I'm talking about.  I'll save my thoughts on spindles for another blog post!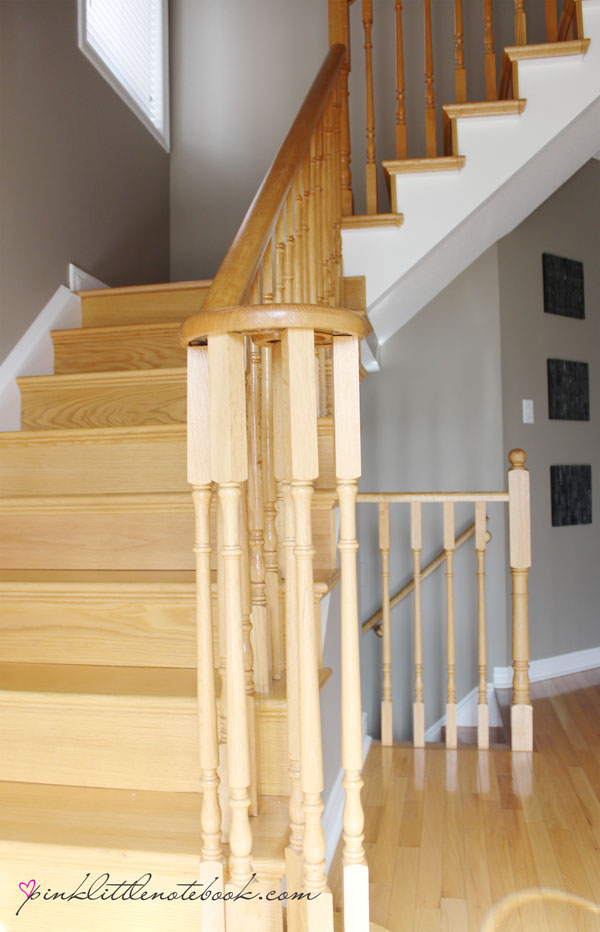 Back on topic. You're probably wondering what the magnificent tool for painting stair risers is?  Well, it's one of these!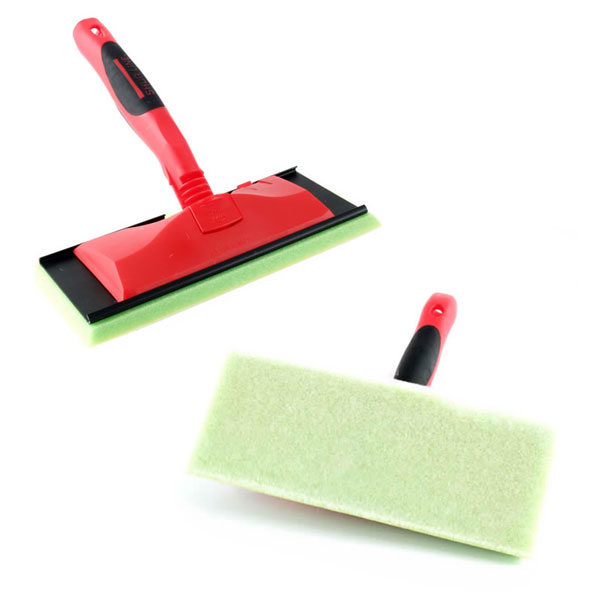 Yes, it's that simple, just an ordinary wall edger (I used Shur-Line, 7″ edger).  I was so impressed with this tool and may I add, myself, for even thinking up an alternative use for this tool!
Take a look, it's literally this simple. Dip into your paint and slowly drag across your riser in one direction starting from the bottom…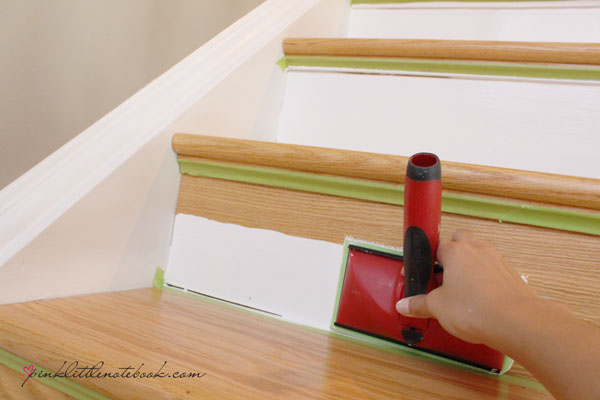 ….and then do the same on top.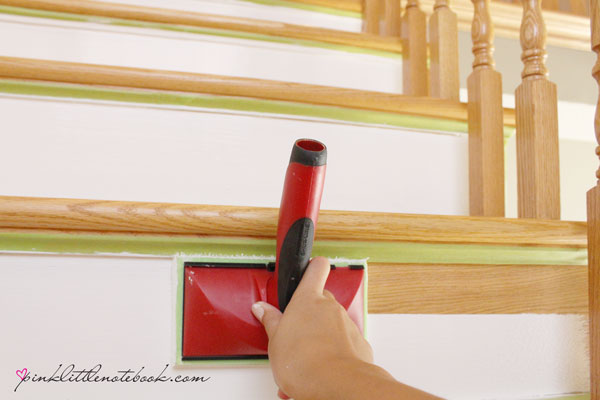 With two drags and10 seconds later, you have just completed a nice (very even) first coat!
I continued this process all the way to the bottom of my staircase.  By the time I went back up to the first step, it was already dry. I probably should have waited a bit longer before I proceeded with the second coat but I didn't, I was on a role and  having way to much fun with this.
And that's it!  It was that quick and that easy.
Oh, before I end this post, I thought I'd share some prepping advice with you (just so I can save you from making the same mistakes I did)
Make sure you tape everything. Having straight lines and no paint on your stair tread is a very important component to making your staircase look flawless.
Check if your staircase has been previously painted with a stain or oil paint <—-very important. You cannot, I repeat, CANNOT, use latex paint over a stain/oil finishing. It will start to peel once it has dried.
If it has been finished with stain/oil, use a oil base primer.  Once this is finished, you may use a latex paint on top since it has something to stick to (always read the labels on the primer to confirm)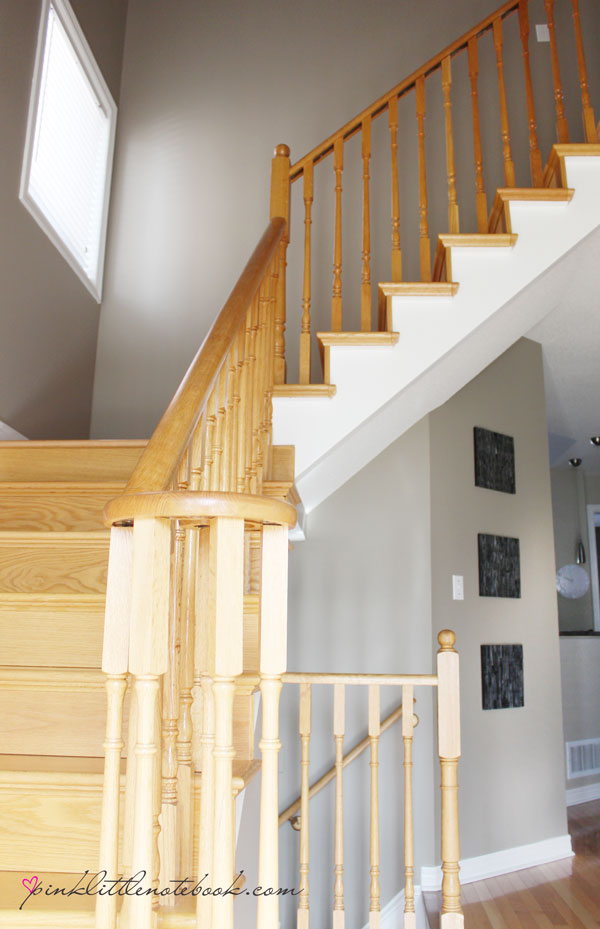 Stay tune for the finished product!  [UPDATE: View the finished staircase here]
Have you painted your staircase? what tools did you use?