Sometimes I hate how much I love Pinterest!  Usually my five minutes turns into an hour of scrolling through pages and pages of things that I would never even imagine.  From wedding inspiration to home decor to DIY, it's a never ending cycle of pins.  One of the biggest reasons why I keep returning to Pinterest is the creativity, originality and the ease to view it all in one place.  Although, you can find literately anything on Pinterest, the one thing that never fails to amaze me is how people take ordinary things and find unusual uses for them.  Take a look at some of the things I found.


Salvaged re-purposed doors used as headboard (via Pinterest)


Home theater seating made out of pallets (via Pinterest)


Crutches transformed into a shelving unit (via Pinterest)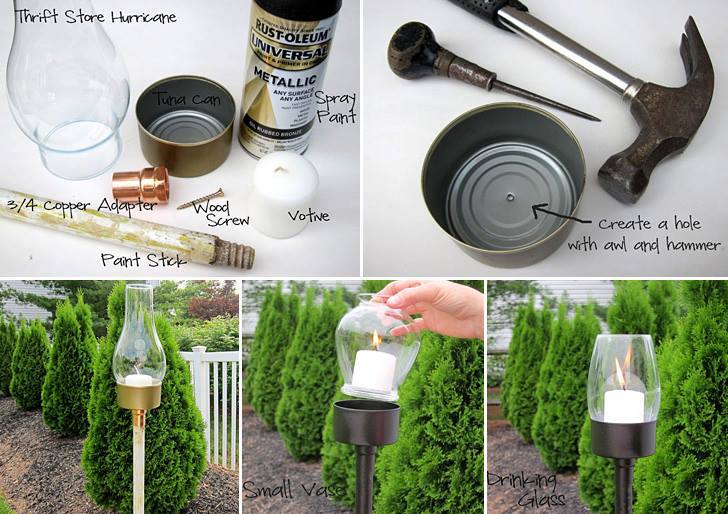 A new use for tuna cans! Outdoor lighting (via Pinterest)


Replace an ice cream cone with a cookie cup! (via Pinterest)


Crates turned into a coffee table  (via Pinterest)


Great use for hangers and old chair.  Upside down racks (via Pinterest)


Who needs textured wallpaper, use a broom! (via Pinterest)
Looking for more inspiration, follow me on Pinterest
Happy pinning!