Hey all, I just got back from the most amazing honeymoon ever!  The hubby and I travelled a (very) long distance to Dubai and to a little secluded island in the Maldives.  We had a fantastic two weeks full of adventure and relaxation and I definitely can't wait to share our experience with you.  Keep watch for all the details in an upcoming post.
In the meantime, I have to share one of my newly acquired obsessions: fresh mint lemonade!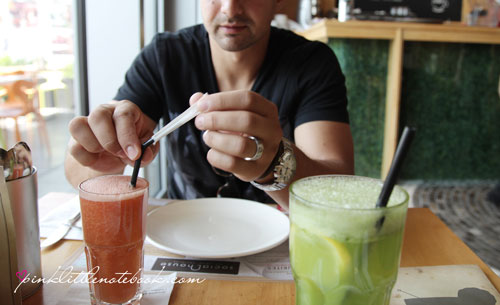 Dubai was full of refreshing cold drinks that quenched your thirst in the scorching heat but the day I tried fresh mint lemonade, it changed my life forever.   Seriously, it was that good 🙂 I had one of these drinks (sometimes two) every day until we left the country. The hubby on the other hand, tried a new one each time but in my opinion nothing else compared to the yummy goodness of mint lemonade.
As I'm back home now, I've been craving one of these drinks really badly.  Now it's no secret that I suck in the kitchen but I wanted to see how hard it was to re-create this great tasting drink.  With a quick Google search, I found that drink is just a combination of lemons, mint and sugar.  Easy right?! Not quite.  My version didn't turn out exactly the same as what I tasted in Dubai but for now it's pretty close.  So if anyone has a recipe they like to share with me for the perfect glass of authentic-fresh-mint-lemonade-straight-out-of-a-Dubai-cafe, I would love you from the moon and back.
My attempt went a little like this:
Ingredients:
1/2 cup of sugar
2 1/2 cup of water
1 cup of lemon juice
1 cup of mint
3 1/2 cups of ice
I began by making a sugar syrup.  I boiled 1 cup of water and 1/2 cup of sugar.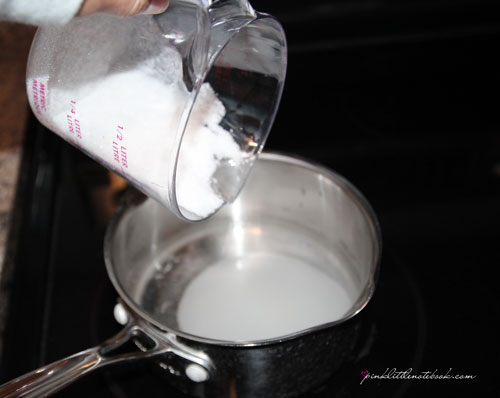 Next I peeled and took out all the seeds from my lemons.  If you don't like pulp, you will either have to squeeze or use a juicer to get as much lemon juice as you can.  For my version of the drink, I just tossed the peeled lemons into the blender.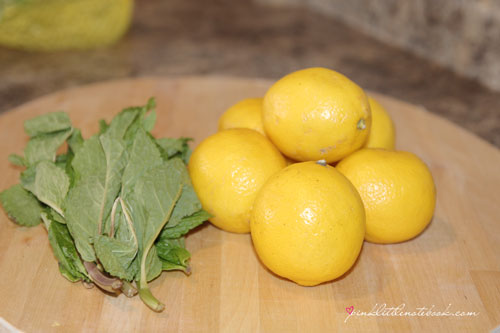 Add your sugar syrup, lemons, mint, ice cubes and your remaining 1 1/2 cup of water to your blender and mix everything together.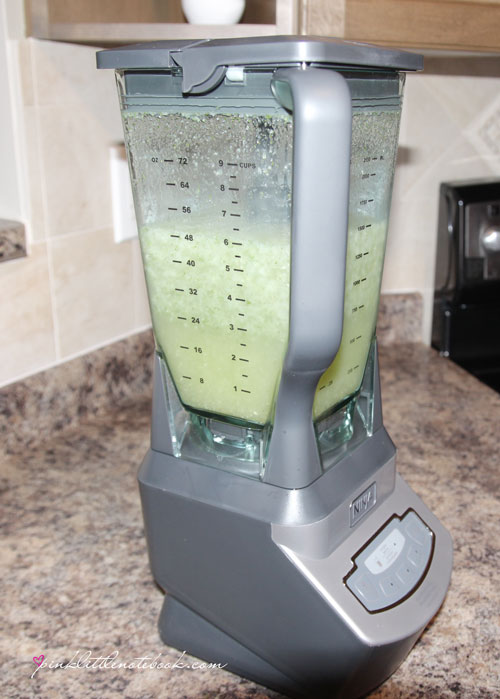 And there you have it, a similar version of fresh mint lemonade.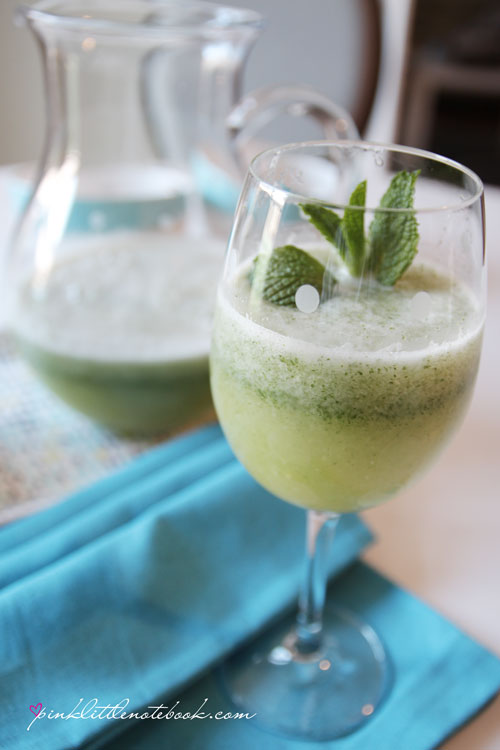 I will definitely tweak the combination until I get it right but for now this will do. Enjoy!