There's a whole lot of exciting things happening around here, and a walk-in closet remodel is one of them! I've only been waiting to do this since, ummm, the first day we've moved in. . .
That was four years ago.
My closet is always in a constant state of a mess. Embarrassing I know.  No matter how many times I try to tidy, minimize the amount of clothes I have or buy pretty hangers, it doesn't take long before it turns into a chaotic unorganized catastrophe. What makes it worse—I always feel like I never have anything to wear.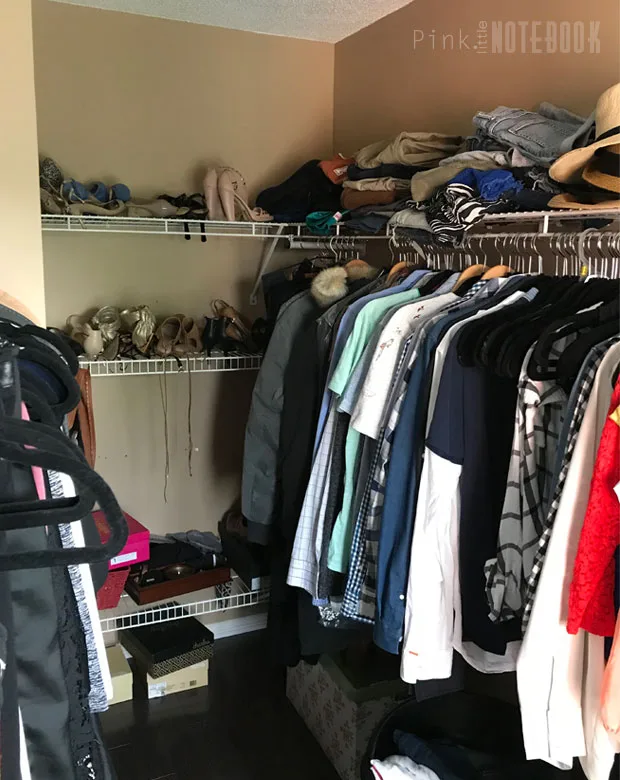 Like most women, it's always been a dream to have a big walk-in closet where everything has its own spot and looks like a freaking dream.  I've never had an organized closet in my life. Like ever. And I'm so done with wire shelves. 
This project right here, oh, it's going to be so life changing!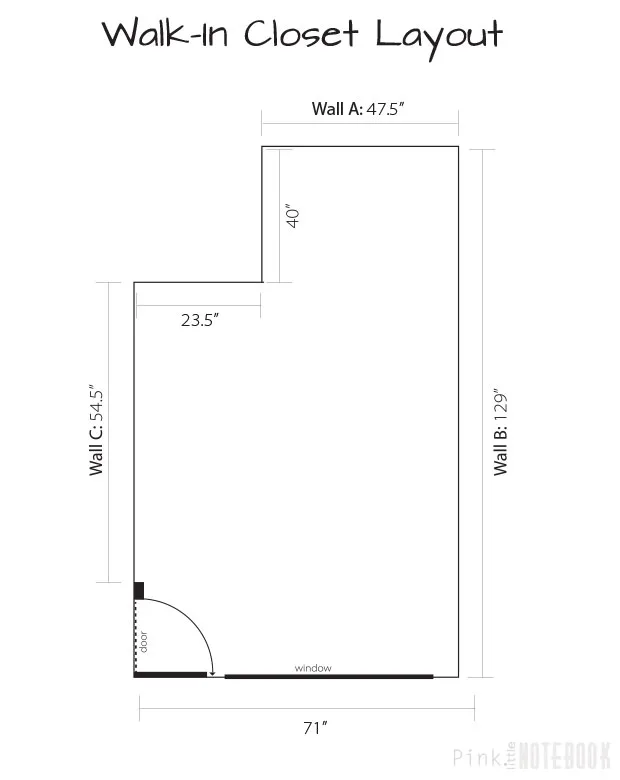 This is my closet layout. I only have three sides to work with (see Wall A, B, and C). If you're wondering why the closet bumps out in the left hand corner, that's my linen closet located in the hallway. My original plan included knocking down that wall, getting rid of the linen closet, drywalling the hallway doorframe and repairing the floor. All for the sake of gaining more space and, most importantly, a proportional shape to work with.
I'm all about symmetry!
My husband crushed that dream in about 2.5 seconds with his "are you crazy" look.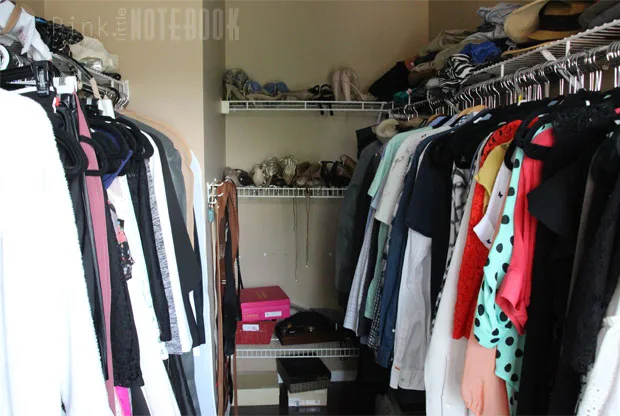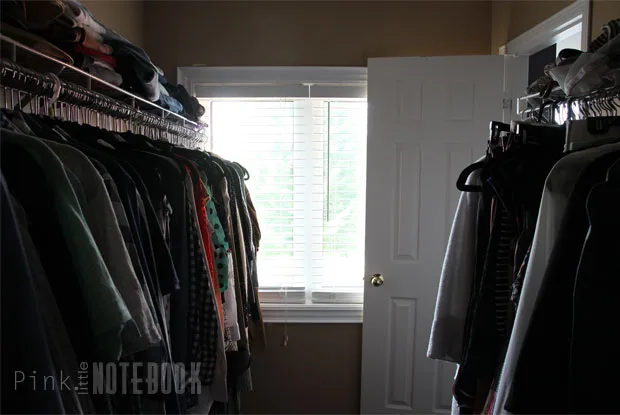 So I had to revert back to creating a closet plan using my existing (non-rectangular) layout.  I definitely knew what I wanted my closet to look like, but when it came down to the nitty gritty of how the closet should function, I started to feel overwhelmed.
I'll tell you this. After a step back from Pinterest and a couple days to clear my mind. I had my "aha moment".  The solution is a simple one. I need to build this closet according to the different types of garments I own, not to the latest trending closet fad I kept obsessing over on Pinterest.
I went through all of our stuff and I made a list of the zones I needed to create.  This included a space for seasonal coats, formal wear (both long and short), all sorts of causal wear, work clothes, storage for high heels, compartments for different types of accessories, and so on. Once I narrowed it down, I had a better idea of the type of storage we needed. I was finally able to devise a clear plan, which in turn, made it a shit load easier to calculate these dimensions.
Walk-in Closet Plans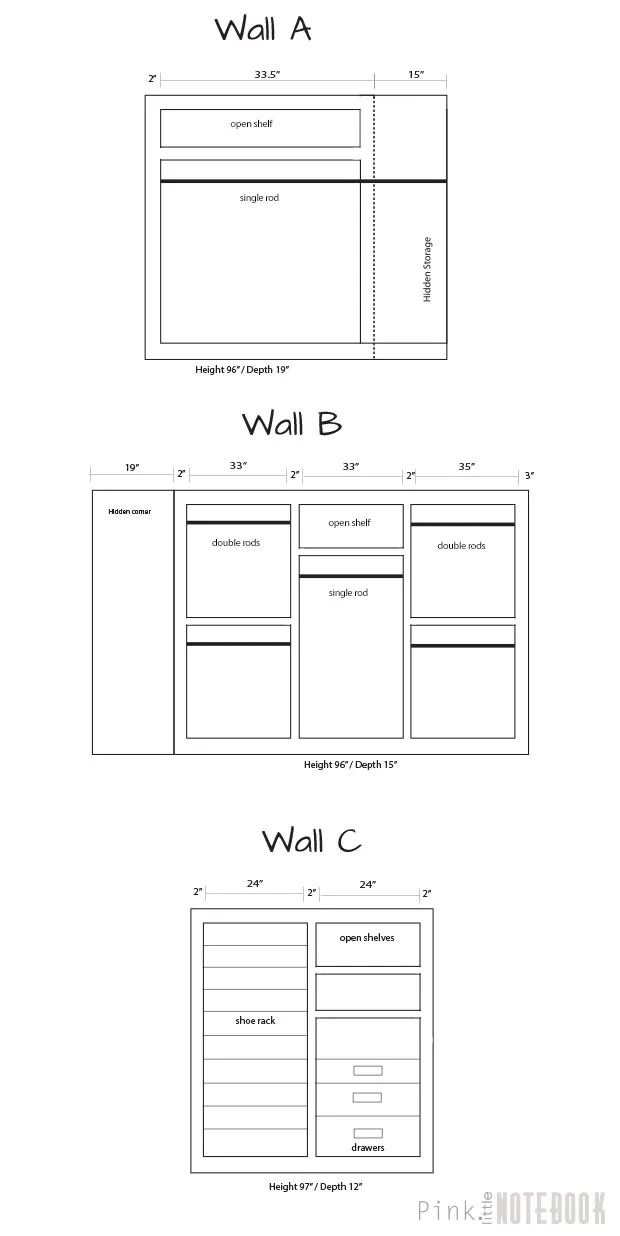 If you're wondering what this closet is going to look like in the end, think crisp white, airy, simple clean lines, with a tiny dash of glamour.  I want to take advantage of that vertical space with floor to ceiling built-ins. Guys, I want that dreamy-looking closet!
For a behind the scenes of this closet build or if where to buy ventolin inhalers online you want to see video of this space, be sure to follow me on Instagram. I'm sharing everything on my InstaStories. If you miss anything, don't worry. I'm archiving it all under my Highlights (just under my Insta bio).  Tap "closet reno" for the latest updates.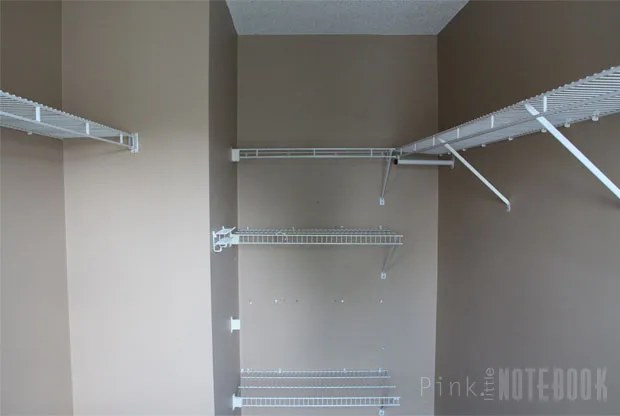 I love hearing your feedback. Have you ever installed a closet system yourself? Do you have any tips for us? Let me know in the comments!


Click through these links to see more from our master closet series:
Designing my walk-in closet
5 Things to know before revamping your walk-in closet
Installing our built-in closet system (with pricing)
My Master Walk-In Closet Reveal
DIY Jewellery Organizer Drawer Insert